Recently, the team led by Dong Xia from the College of Chemistry, Chemical Engineering and Biotechnology (CCEB) published a paper entitled Efficient cationization of cotton fabric via oxidative pretreatment for salt-free reactive dyeing with low chemical consumption in Green Chemistry, an internationally renowned journal. The first author is Xia Jie, a master's student from the CCEB, DHU. The corresponding author is Associate Professor Dong Xia.
The research team introduced a salt-free dyeing method with low chemical consumption (Figure 1) that substantially improves the adsorption amount and diffusion of cationic modifiers on cotton fibers.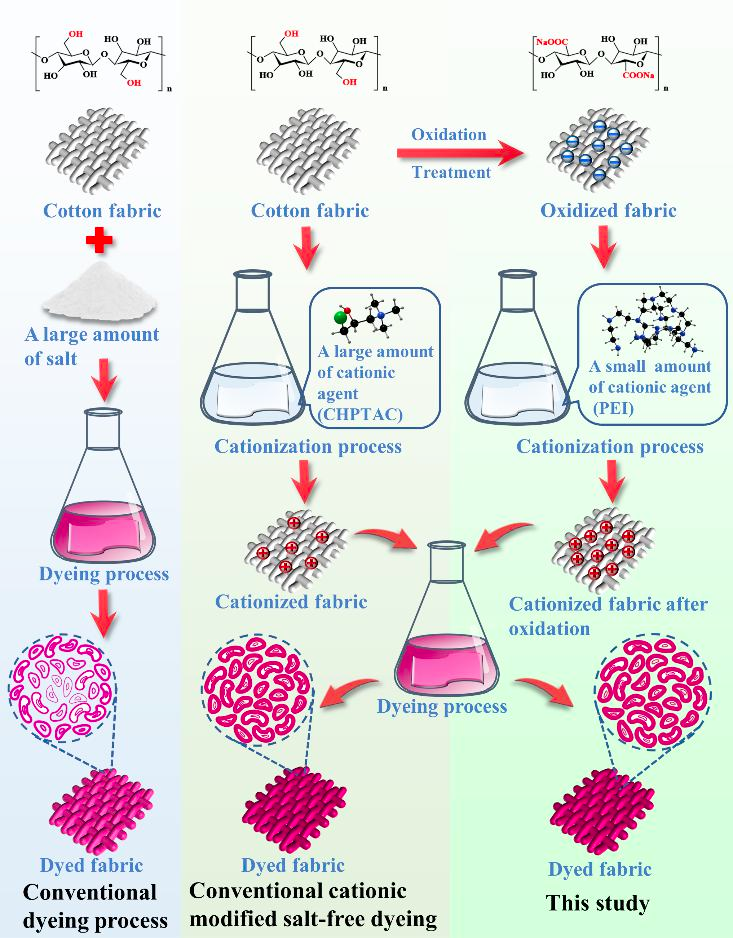 Fig. 1 Schematic diagram of the TEMPO cationic-modified salt-free dyeing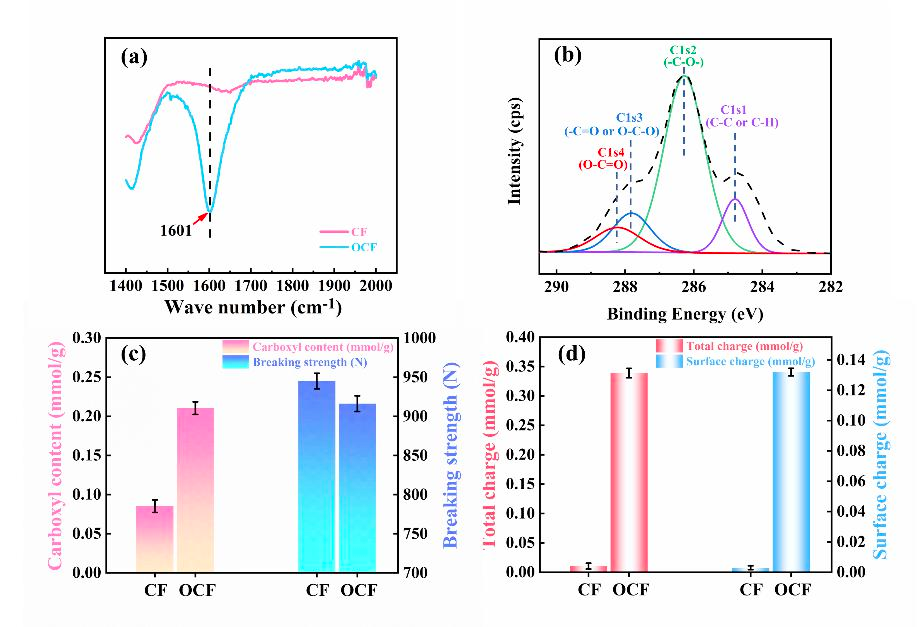 Fig. 2 (a) Infrared spectra (local); (b) XPS spectra of C1s of OCF; (c) carboxyl content and breaking strength; (d) charge content of cotton fabric before and after oxidation.
The method proposed in this research not only reduces the consumption of chemicals and eliminates the use of salt and alkali but also significantly reduces the dyeing cost compared with conventional dyeing and traditional cationic-modified salt-free dyeing. It provides an economical and promising way for the industrial application of cationic salt-free dyeing. In the long run, it benefits enterprises' scale production, reduces cost, and improves the economic benefit.
Paper Link: https://doi.org/10.1039/D2GC02854A