Two student teams from Donghua University were honored with"Shanghai Science & Technology Stars of Tomorrow". Recently, the 20th"Shanghai Science & Technology Stars of Tomorrow" contest, co-sponsored by the Shanghai Municipal Education Commission, Science and Technology Commission of Shanghai Municipality, and Shanghai Science and Education Development Foundation, for millions of youthconcluded. It focuses on hot topics of society, such as science & technology innovation, environment protection, and circular economy, around the theme of "Science & Technology Lead to a Better Life".
The Project Team of "Shape-based Giant Shape Amphiphiles for Constructing Molecular Reactors" from the College of Materials Science and Engineering
Under the guidance of Prof. Sun Bin, the team consists of doctoral candidate Chen Jia, master candidate Zhao Haoru, and undergraduates Xiang Yangshuang and Li Mengqi. Prof. Sun Bin's research team has studied the synthesis and assembly of perylene imides derivatives.
The project developed a molecular reactor with adaptive and dynamic performance. The innovation lies in that the molecular reactor is different from the existing rigid structure reactor and has deformation ability during the combination process, thus realizing the reactor size adjustment and molecular entry adjustment. The reactor has more excellent adaptability performance.

(The structural formula of PPP & PNP)
The Project Team of "Study of Synchronous Power Generation and Pb(II) Removal in a New Primary Battery System" from the College of Environmental Science & Engineering
The team is led by Ms. Wang Dongfang, with doctoral candidate Ye Jinghong, master candidate Zhang Jing and Yao Xia participating. Ms. Wang Dongfang has led the team in studying the remediation of heavy metals by environmental materials.
The project developed a zero-energy primary battery system to mitigate heavy metal pollution in water and soil without external energy consumption.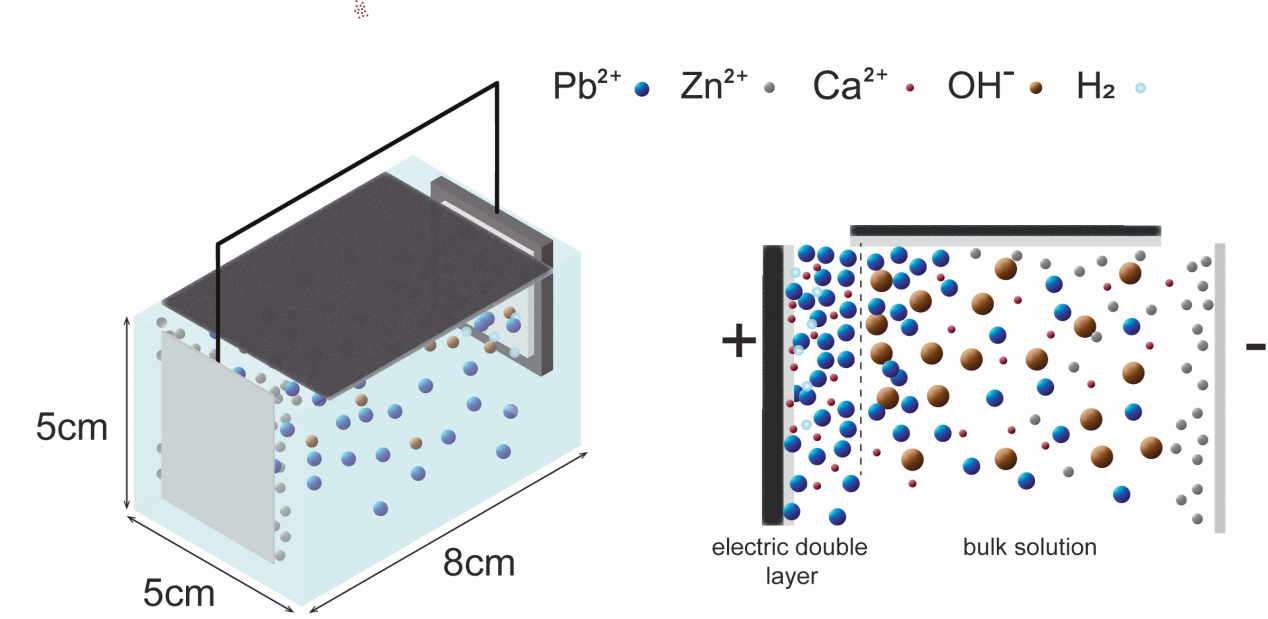 (The primary cell system and reaction principle)