Researcher Yi Tao and Distinguished Researcher Wu Hongwei's team from DHU College of Chemistry, Chemical Engineering and Biotechnology (CCEB) recently made new progress in vibration-regulated multi-state long-lived emission from star-shaped molecules. The research result titled Vibration-Regulated Multi-State Long-Lived Emission from Star-Shaped Molecules was published in Angewandte Chemie International Edition, one of the top international journals in chemistry. The co-corresponding authors are Yi Tao and Wu Hongwei, whose affiliation is Donghua University, and the first author is Li Yiran, a joint graduate student of Donghua University.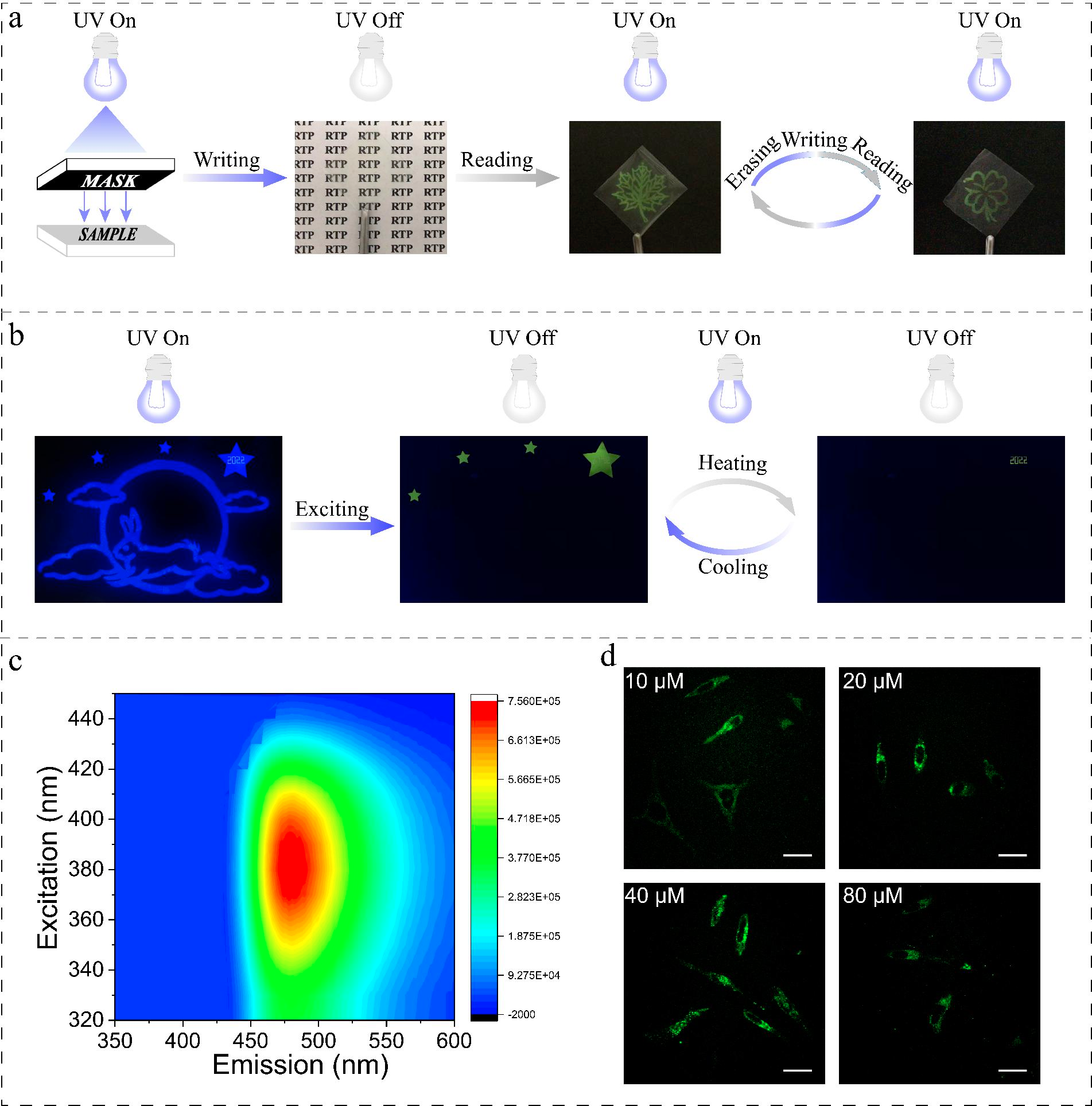 Fig. 1 Applied Research of the Material
The research team has applied organic long-lived fluorescent materials to information encryption, information storage, advanced anti-counterfeiting, and cellular imaging for their multi-state, long-lived, and stimulus-responsive fluorescent properties. The research provides a new model for studying the relationship between molecular vibrations and triplet state and a new strategy for developing multi-state long-lived emitting molecules.