The Chinese Bridge Online Camp for Young Learners in Latvia, hosted by the Center for Language Education and Cooperation, and organized by DHU and Riga Secondary School No. 84, Latvia, was concluded on July 29. Featuring traditional and modern China, the two-week camp aimed to provideopportunities for young Latvian learners to learn about China, study Chinese language, and experience Chinese culture throughimmersive activities, including live online Chinese courses(theme-based), recorded video courses and hands-on workshops.
Given the age and Chinese level of the camp students, the live online Chinese courses highlighted 6 themes, Beautiful China, Interesting Pinyin, Interesting Chinese Characters, Cute Animals, Pretty Colors, and Delicious Lunch, which gained much popularity among the students.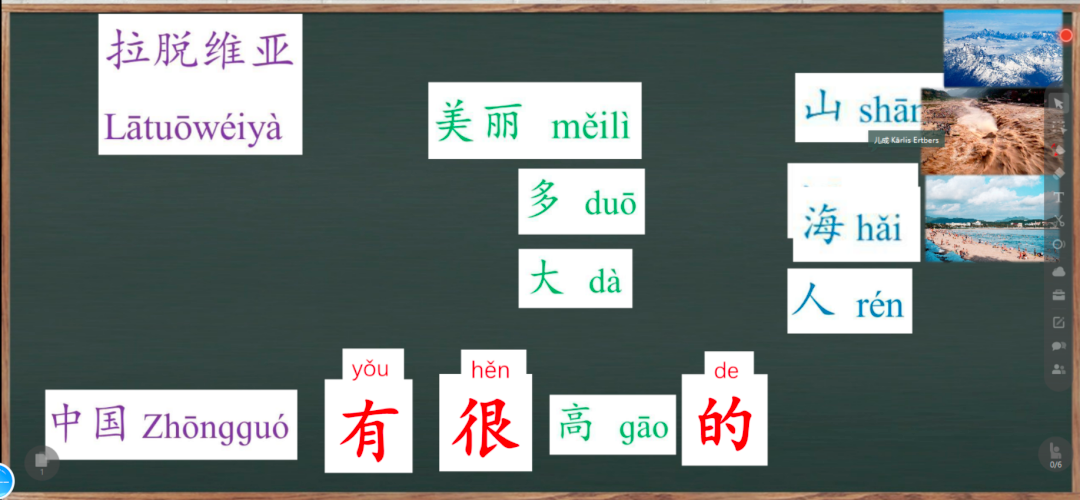 (live online Chinese courses)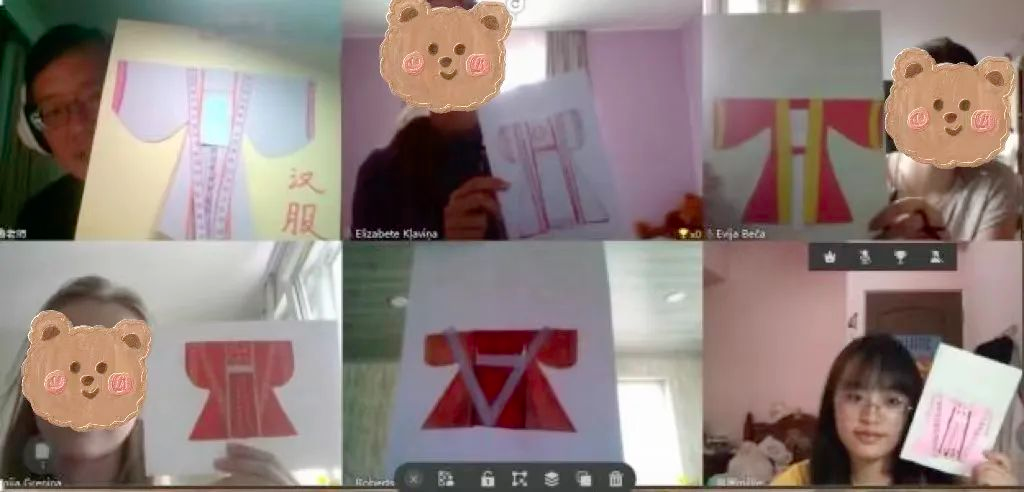 (Chinese cultural workshop)
The cultural workshop, as a featured part of live online courses, exposed students to traditional Chinese festivals by handicrafts like paper cuts of 囍(double happiness), colored paper dumplings and moon rabbit greeting cards, and gave them a glimpse of traditional Chinese costumes by Hanfu (ancient Chinese clothing) paper-cutting.
(live online culture lectures)
A DHU alumna from Latvia was invited to share her experiences of studying in China and her self-development through learning Chinese. Besides, Chinese teachers delivered lectures on the origin and innovation in today's adverting market of yuefenpai(calendar posters).
Centering around the camp's feature, "traditional and modern China", the recorded video courses included 6 themes: Chinese Cultural Workshops, Traditional Chinese Costumes and Traditional Chinese Games, Cloud Visiting(scenic spots in Shanghai), Hobbies of Chinese Teenagers, and Popular Food among Chinese Teenagers -- the first three emphasized traditional China and the rest, modern China.
The online camp enrolled 60 students. The attendance rate of live online courses reached over 90%, and 95% students attended the recorded video courses, all of whom evaluated the courses as "good" or "excellent".