Recently, winners of the European Product Design Awards 2022 were announced. Under the guidance of Mr. Wu Chunmao from the Department of Product Design, College of Fashion and Design, Huang Peiyao's Reborn wonEuropean Product Design Awards Winner; Xu Huayuan, Wang Wanrong and Liao Yihui's Coffee Mate, and Li Xuefei's Here-Game Handle for Quarantine won European Product Design Awards Honorable Mention.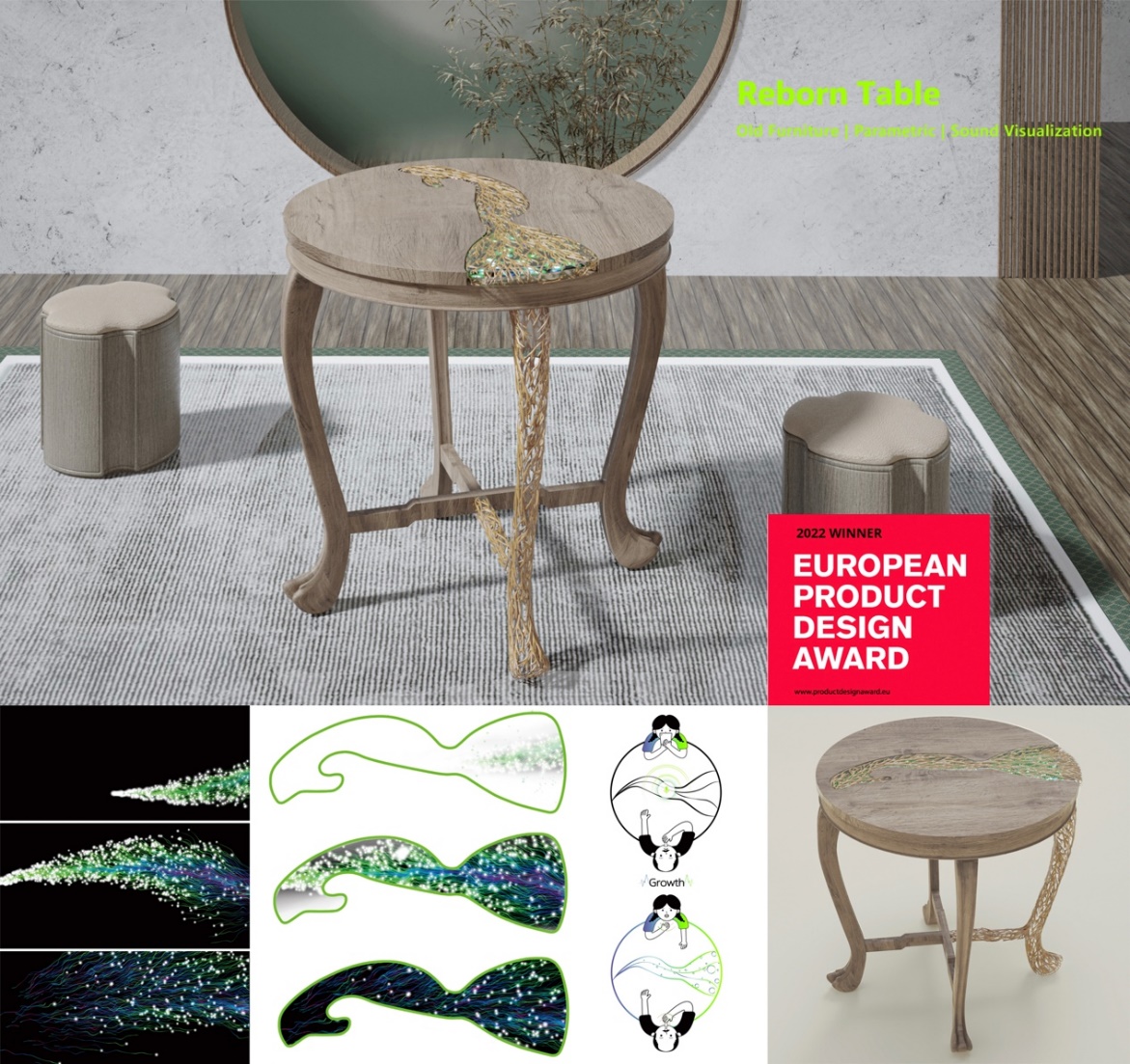 Reborn is a table that promotes intergenerational interaction and its design has three dimensions of implications. Functional dimension: the damaged table is redesigned via parametric so as to present the texture of growing branches; the animation part changing according to sound recognition adopts the "melting ball" design elements, combination of which forms a semantic perception of "branch reborn". Formal dimension: combined with new technology, old objects are given a new visual experience. Emotional dimension: the design carries the beautiful vision of promoting communication between relatives, i.e., the bonds between family members are revived through old objects.
Coffee Mate is a coffee maker that helps health and communication among family members, and enhances long-term happiness. Its innovation point lies in that with wearable devices, it monitors human body data and outputs coffee of different tastes, through which helps users soothe their moods; it also monitors the user's sugar intake to set healthy life goals; with two cups and two coffee capsules input at one time, it customizes different tastes to meet individual needs; the sharing of coffee machine among family members promotes harmony and enhances the atmosphere of family love.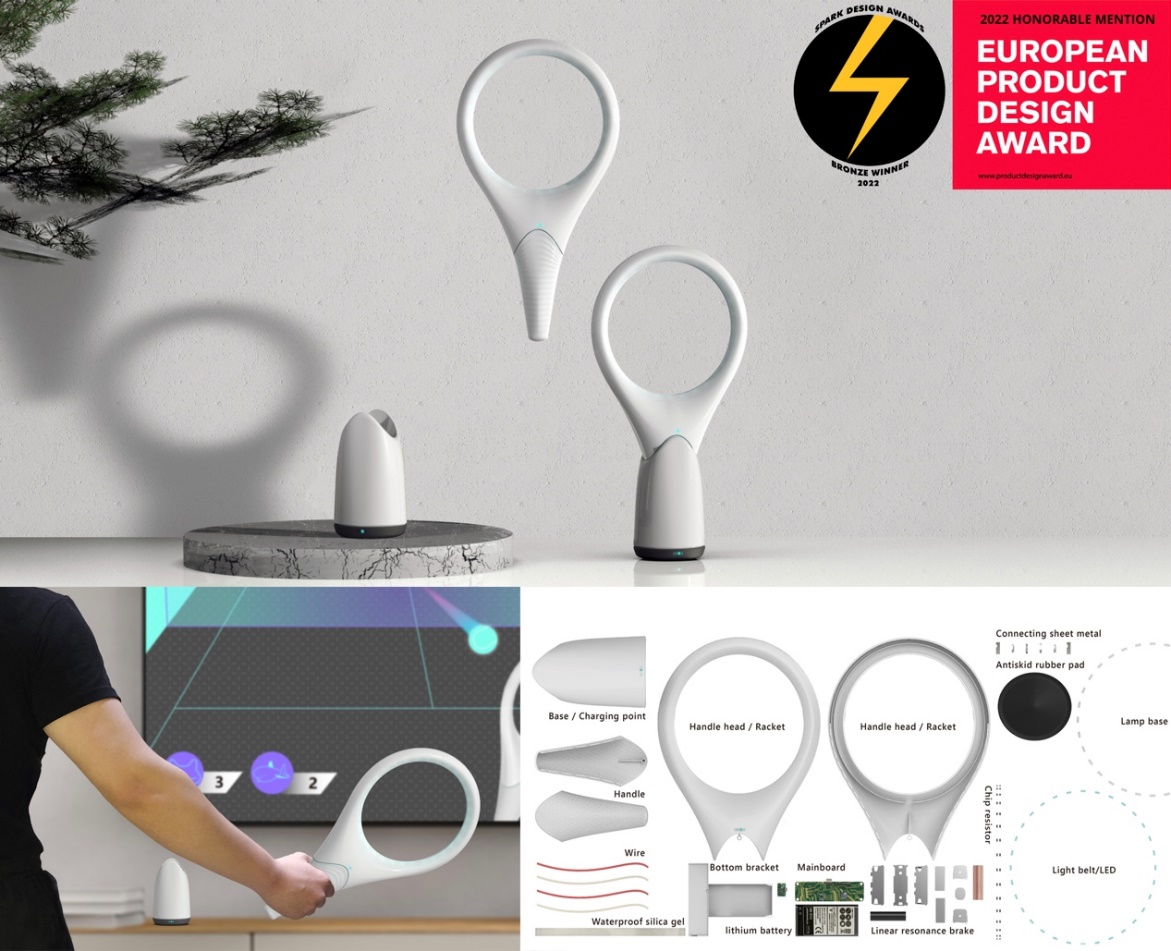 The design of Here-Game Handle for Quarantine is inspired by the reality of people's plight in the current round of Covid-19 outbreak. Maintaining social distance is one of the effective means to curb the spread of Covid-19, but it could create negative emotions such as loneliness and anxiety for people at their homes. This is a motion gamepad for relieving users' negative emotions during self-health management. It uses somatosensory and wireless network technology to interconnect indoor exercise and isolation areas. It is not only an IoT racket used to meet people's indoor sports and social interaction needs, but also a night light of warm companion. It is dedicated to turn a cold and silent isolated area into a joyful and pleasant exercise room. This design has been awarded the 2022 US SPARK Design Bronze Award.
The European Product Design Awards recognize the world's best product design, and honor innovative designers and design teams, encouraging them to improve our daily lives through practical, valuable design works. The competition has attracted designers, design companies, design agencies and design schools from all over the world to participate. The product design team of the College of Fashion and Design has won more than 100 domestic and international design awards, including the German Red Dot Awards, the German iF Awards, the US IDEA Awards, the Chinese Red Star Design Awards, the Italian A' Design Gold Awards, the European Product Design Awards, the US Chicago Good Design Awards, the Korean K Design Awards, the US SPARK Design Awards, and other well-known design awards. The team aims to produce "design theory" and "design practice" of international standard, and keeps contributing to serving the economic and social development of the region, facilitating Shanghai to build a world-class "design capital".