On August 13 and 14, the final of the 7th China Graduate Contest on Smart-City Technology and Creative Design sponsored by CHNT, jointly organized by Donghua University and the Joint Conference Office of G60 S&T Innovation Valley of Yangtze River Delta, was held in Songjiang, Shanghai. The contest attracted 6,716 postgraduates from 267 postgraduate education institutions across China to participate the competition, and received 1,673 entries, reaching the highest number of participants and works submitted among all previous years. After online competition, expert evaluation and consideration by the organizing committee, 18 first prizes, 30 second prizes and 56 third prizes were selected. Among them, Donghua students won 2 first prizes, 1 second prize, 1 third prize and 4 excellence prizes respectively.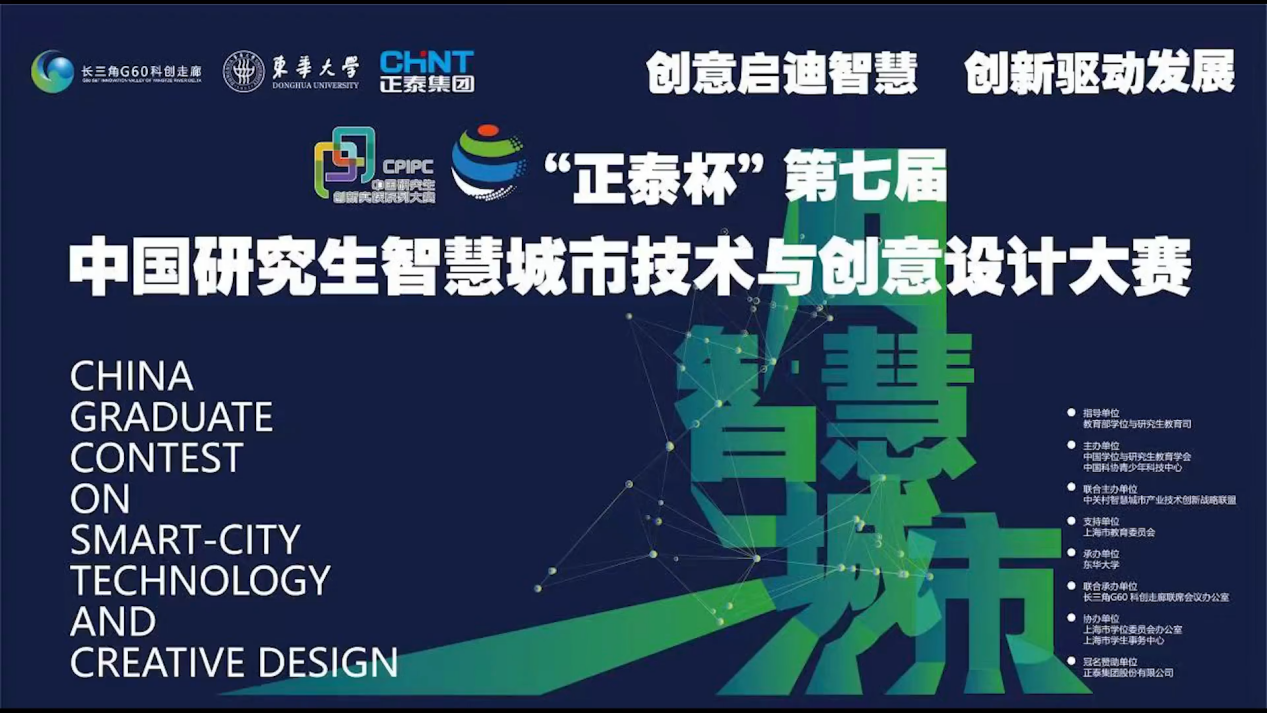 In the final, a number of both innovative and practical sci-tech innovation results stood out. Postgraduates from various universities across the country presented their novel ideas, which not only showed their thinking and exploration on building a smart city, but also fully demonstrated their mission to serve and strengthen the country with science and technology.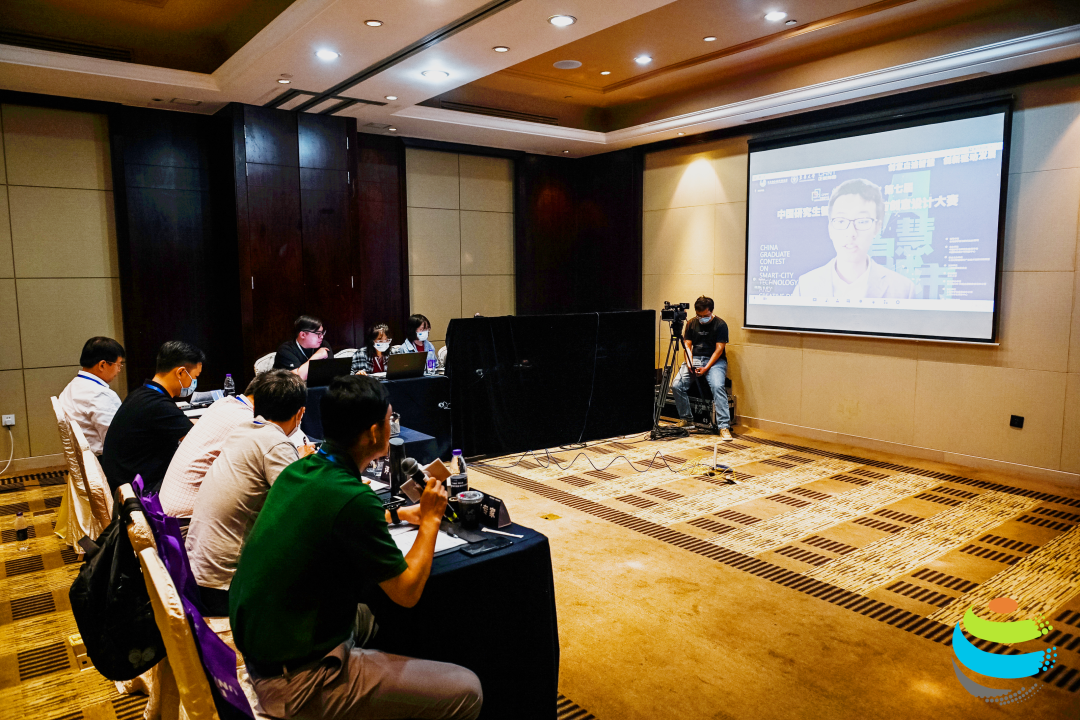 (Students team defense)
As one of the theme events of "China Postgraduate Innovation and Practice Competition", the contest is based on the concept of "Creativity Enlightens Wisdom, Innovation Drives Development", focusing on the theme of smart city, promoting education, reform and innovation with the contest, which is important to improve the innovative and practical ability of postgraduates. What's more, this year's contest actively responds to the construction of the G60 sci-tech valley in the Yangtze River Delta, and opens a new path of "city-industry integration" to further the university's cooperation with local government and enterprises, promote the deep integration of industry and education, and jointly contribute to the promotion of higher quality integrated development and leapfrog development in the Yangtze River Delta region.