Recently, the results of the 2022 American SPARK Design Awards were announced. The design work HERE-Sports Gamepad by Xuefei Li, a student from the Department of Product Design of the College of Fashion and Design, guided by Mr. Chunmao Wu, won Bronze at the 2022 Spark Design Awards. 2022 Spark Design Awards received entries from all over the world, which have gone through a 2-day comprehensive review based on evaluation criteria such as innovation, sustainability, functional effectiveness, and futurity by a jury of experts from various fields. Eventually, outstanding works were selected and awarded to Spark Design Award. HERE-Sports Gamepad is said to be the only award-winning work by students from mainland Chinese universities.

The design is inspired by the realistic plight of people under COVID-19 epidemic. Social distancing is one of the effective means to curb the spread of the virus, but it will produce negative emotions such as loneliness and anxiety for people at home. And HERE-Sports Gamepad is designed to relieve negative emotions of users during self-health management.
It uses motion sensing and wireless network technologies to achieve the interconnection of indoor sports and people in quarantine. It is not only an IoT racket to meet people's needs of indoor sports and social interaction, but also serves as a warm accompanying night light.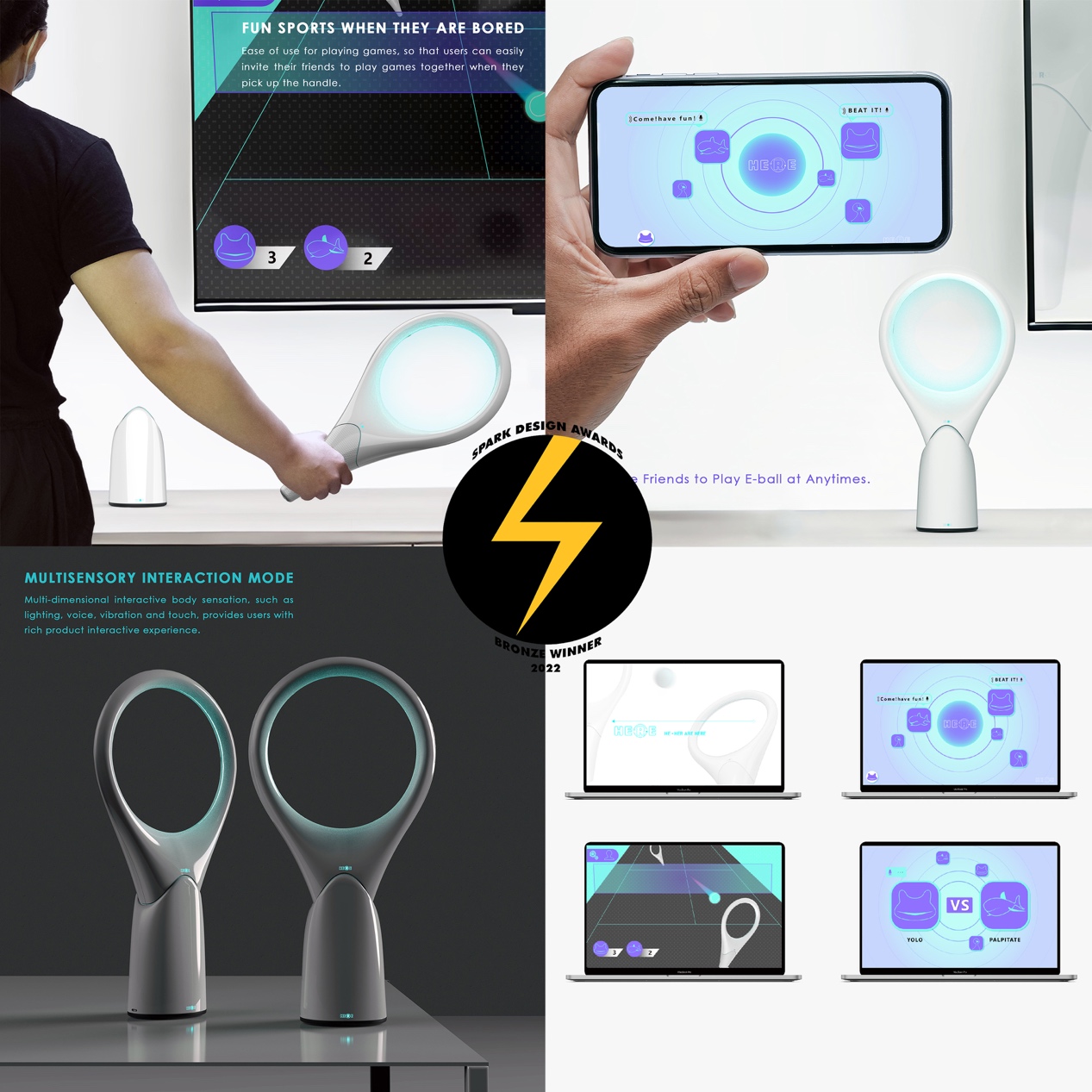 Spark Design Awards is one of the most extensive, professional, and influential design awards in the world. It aims to "change" and make life better through design. Spark Design Awards covers the design fields of industrial products, space environment, health care, visual communication, transportation and mobility, experience and service, digital media, etc. The active participation of world-renowned brands and design institutions such as Nike, IDEO, Smart Design, Pentagram has quickly made it a well-known design award in the global design industry.
Up to now, the team of teachers and students from the Department of Product Design of the College of Fashion and Design has won more than 100 well-known design awards at home and abroad, including Red Dot Design Award(Germany), iF Design Award(Germany), IDEA Award(America), Red Star Design Award(China), A' Design Gold Award(Italy), European Product Design Award, Chicago Good Design Award(America), K-Design Award(Korea) and Spark Design Awards(America). Based on the principle of producing international-level "design theories" and "design practices", the team continues to play the important role of design in serving the economic and social development of the region.