In the latest Journal Citation Reports (JCR) released by Clarivate, Advanced Fiber Materials, received its first impact factor of 12.958, ranking among the top 10% of JCR Material Science, Multidisciplinary as a Q1 journal. The journal is initiated by the College of Material Science and Engineering and the State Key Laboratory for Modification for Chemical Fibers and Polymer Materials (SKLFPM) of DHU, co-sponsored by Chinese Materials Research Society and DHU and published by SpringerNature.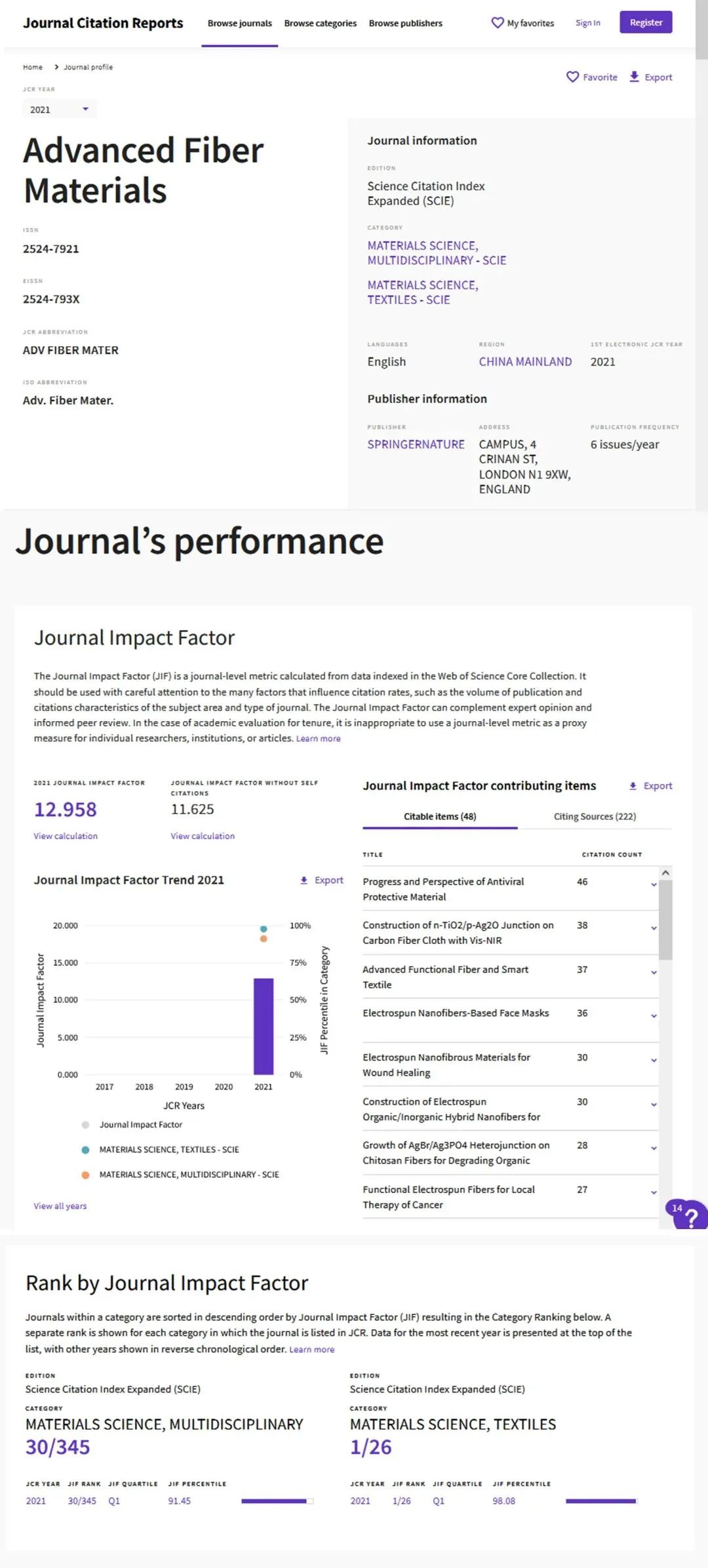 Established in September 2019, Advanced Fiber Materials was included in ESCI in May 2021, selected as a high starting point new publication of China STEM Journal Excellence Action Plan in September 2021, and included in SCIE with all its published academic papers in December 2021. The editorial team is composed of 19 academicians from home and abroad and 26 international leading scientists and outstanding scholars and experts in various fields.

So far, Advanced Fiber Materials has published 19 issues whichincluded a total of 169 articles of original research, review articles, perspectives, opinions, news and highlights, covering renewable energy, biomedicine, flexible wearables, energy storage and catalysis, environment and health, and other fields of study.