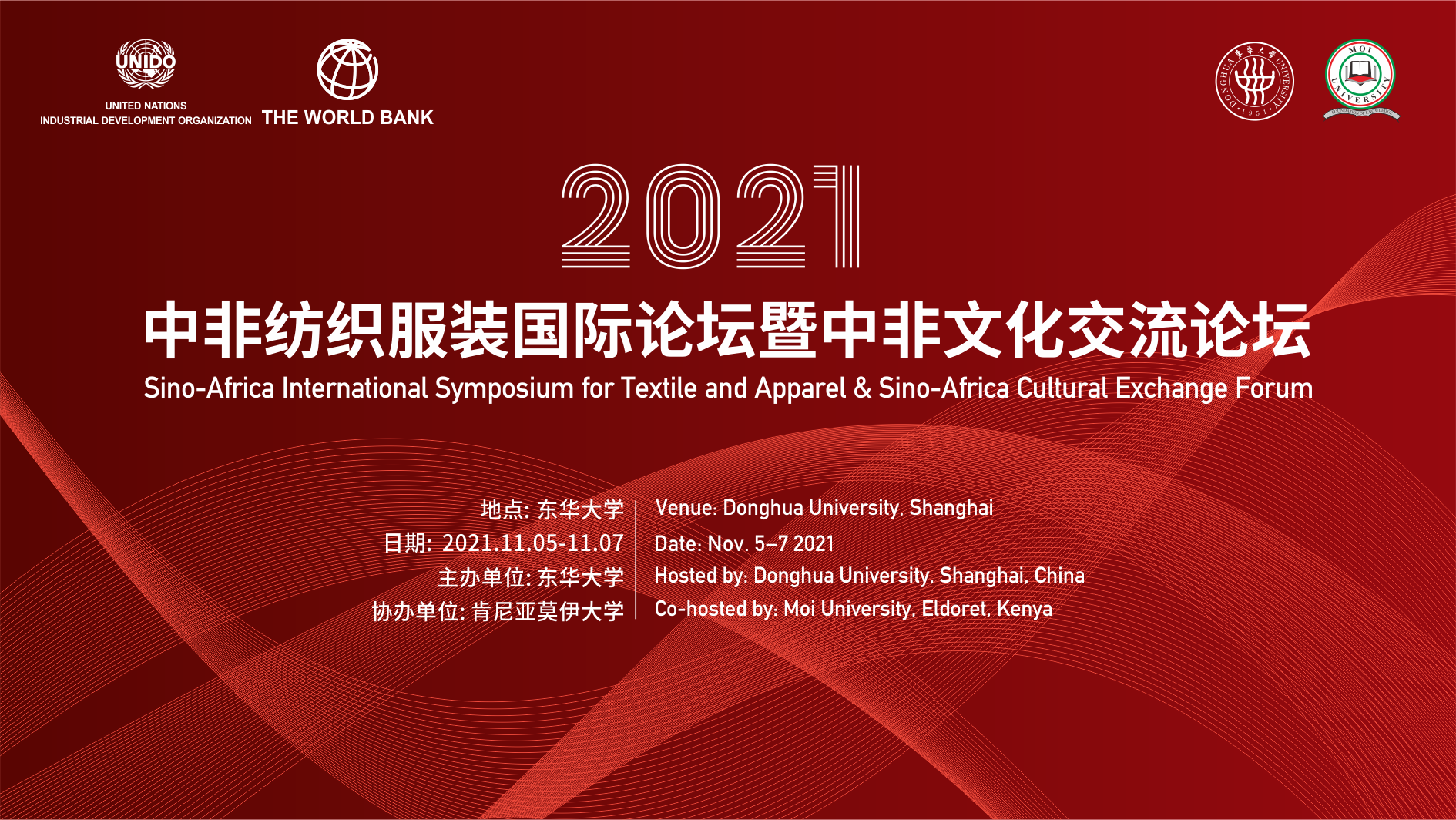 Based on China-Africa Cooperation Sharm El Sheikh Action Plan, Donghua University, China, and Moi University, Kenya, being the partners of the Sino-Africa 20+20 University Cooperation Project, decided in 2015 to organize an annual Sino-Africa symposium on Textiles and Apparel (SAISTA), alternating between China and Kenya or other African countries. The past events include SAISTA 2015 in Shanghai, China; SAISTA 2016 in Mombasa, Kenya; SAISTA 2017 in Shanghai, China; SAISTA 2018 in Addis Ababa, Ethiopia and SAISTA 2019 in Shanghai, China. Despite the pandemic, SAISTA 2020 was hosted jointly by Donghua University and Moi University online in August, broadcast via Kenyan National TV channel and various Chinese media and social platforms, gaining more audience and reputation. In addition, six conference proceedings have been published, which contain hundreds of papers contributing to the heated discussed topics in the fields.
The theme of SAISTA 2021 is Green Textile Technology and Sustainable Development, and sub-themes for the parallel sessions include "Textiles for Emergency Prevention", "Textiles of the Future", "Green and Advanced Textile Engineering", and "Functional Fiber Materials".
Attached below is the information regarding the plenary session of SAISTA 2021.
Date: Nov. 5th 2021
Time: 14:00 (Beijing Time); 09:00 (Nairobi Time)
Zoom Link
https://zoom.us/j/87291236213?pwd=b3JWY3VPSXZlVmduT1ZKazdhSVduQT09