LI Wei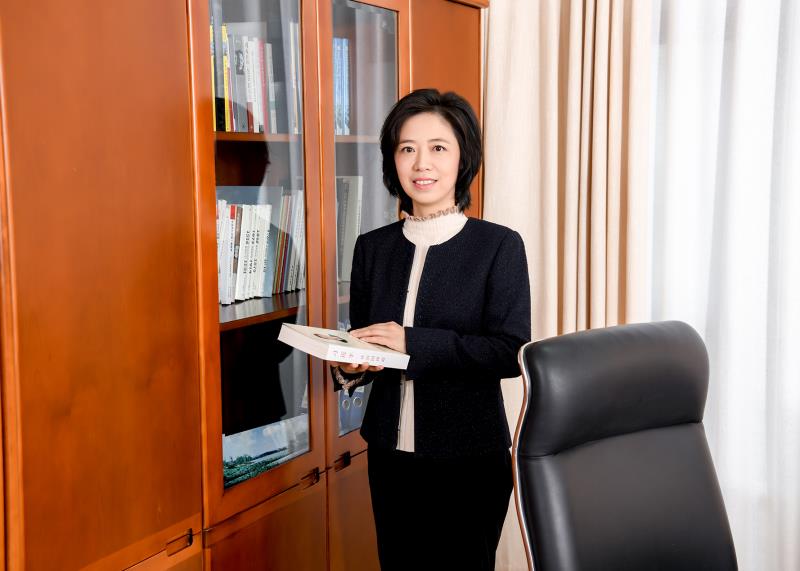 Li Wei, female, of Han nationality and the CPC member, was born in Shanghai in September 1971. She is a professor, doctoral supervisor, Standing Committee Member of the University Party Committee, and Vice President of DHU.

In September 1993, she graduated from NorthwestTextile Institute of Science and Technology, majoring in Knitting Engineering. In April 1998, she graduated from China Textiles University with a doctor's degree in Textile Engineering.
Work Experience: In 1998, she became a faculty member of DHU upon graduation, and has successively served as a counselor for doctoral students at College of Textiles, Associate Dean of College of Textiles, Director of Talents Office, Member of the University Party Committee, Head of Human Resources Department and Head of Faculty Affairs Department of the University Party Committee.
Academic Achievements and Awards: She has successively presided over more than 30 national and Shanghai-level scientific research projects, published more than 100 academic papers, and obtained 26 granted patents. She was enlisted in the Plan of Rising Young Talents for Scientific Research in Shanghai, and won the honorary title of Shanghai Outstanding Technical Leader. She has successively won the prize of Textile Vision Science & Education Fund, received the honors of Red Banner Pacesetter of Shanghai education system, of Excellent Member of DHU Party Committee, of "Best Teacher on Campus in My Mind" and of Young Pacesetter for Teachers' Morality Construction, and won the first prize of lecture competition among young teachers, etc. She also received the honor of National Bilingual Courses with her "Knitting Technology course, won the second prize of Teaching Achievement Award of Textile Higher Education of China National Textile and Apparel Council, and the third prize of Shanghai Teaching Achievement Award of Higher Education.
Professional Affiliations: Executive Director of Chinese Society for Composite Materials, Chairman of the Science, Technology and Consulting Committee of Chinese Society for Composite Materials, and Member of National Fiberglass Standards Committee.