Student Service Center on Yan'an Road Campus
Located in the middle of the Yan'an Road Campus. Only cash is acceptable in most of the following shops.
Shanghai Education Supermarket: provides various packed food, beverage and daily necessities, etc. Both food card and cash are acceptable.
Rm. 116: provides telephone cards, mobile phone top-up service, computer components, student-use electrical appliances and glasses, etc.
Rm. 115: MiaoMiao food store, provides daily necessities, bedding and stationary, etc.
Rm. 114: Tianyi mobile phone shop
Rm. 113: Repair shop, provides the repair service of zips, shoes, umbrellas, bags and clothes, key-cutting, also sells insoles.
Rm. 112: a discount store, provides personal health care products and cosmetics.
Rm. 108: printing shop, also sells gifts and accessories.
Rm. 101: XueRen Artistic Book Store, mainly sells art-related Chinese books.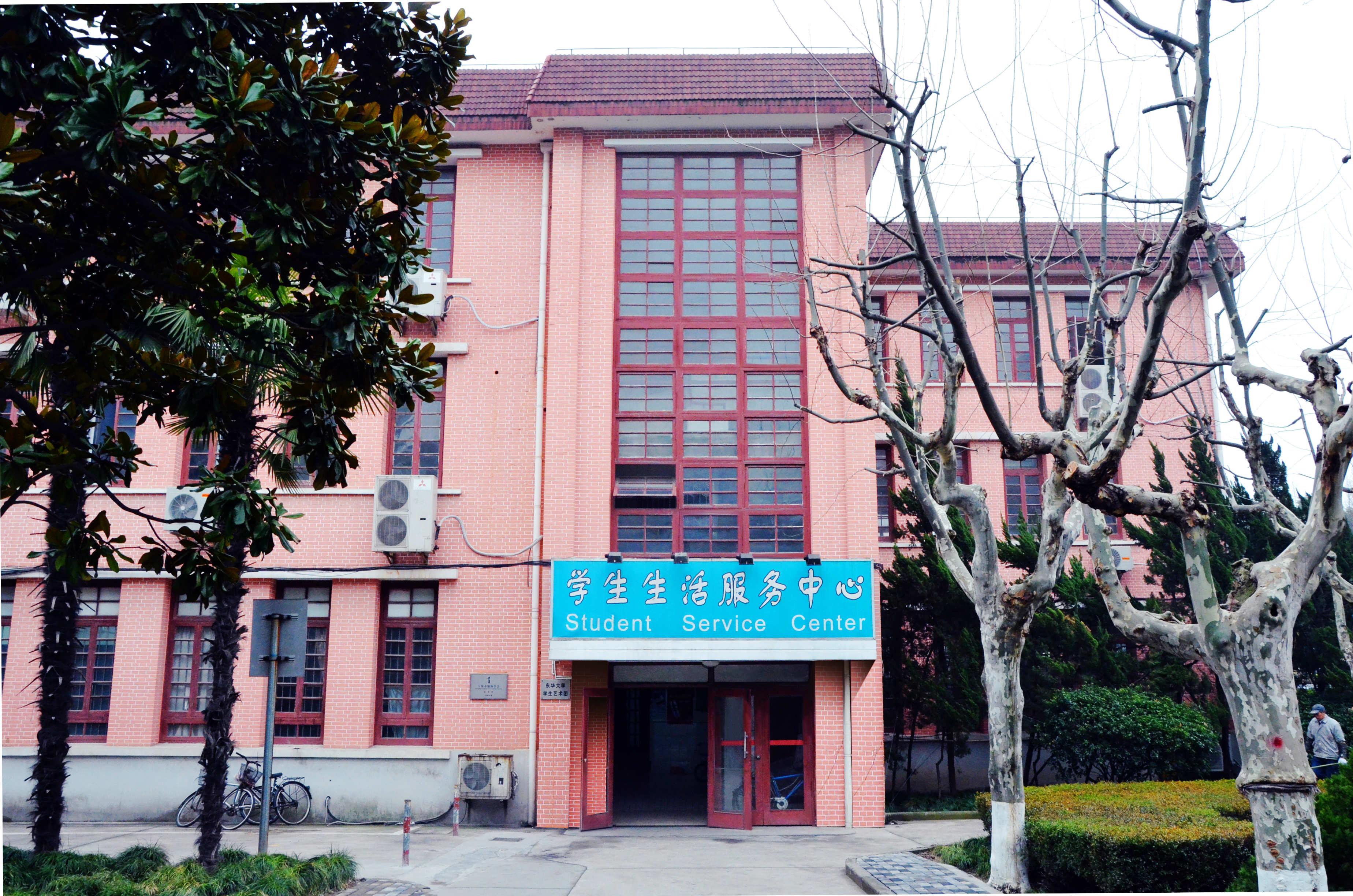 Student Service Center on Songjiang Campus
Just near the Students Activity Center. There are supermarket, post office, book store, etc.
Cash and University Pass Card can be used.
In the University town, there are quite a lot shopping places, from TESCO supermarket to a common fashion shop., around the campus, there are lots of shops like hair salons, book stores, fruit shops, electricity device shops, cafe, DVD shops on Wenhui street.