Research.com recently released the eighth edition of the list of the world's top scientists in electronics and electrical engineering. Among them, Dr. Zidong Wang, distinguished consultant professor of Donghua University and chair professor of Brunel University London, ranked sixth in the world and first in the UK! The list is a ranking of the world's top scientists in the field of electronic and electrical engineering based on the H-index, number of papers published and total citations as of December 6, 2021.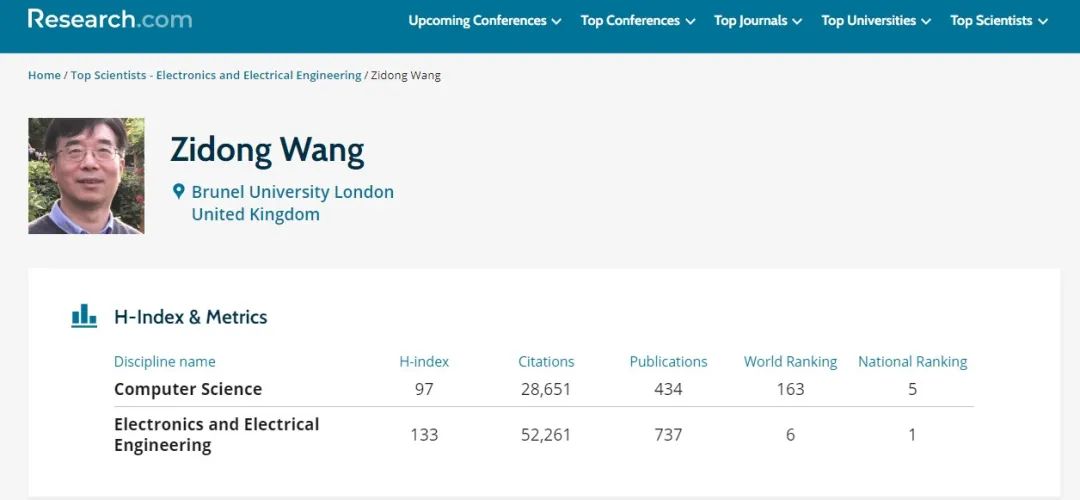 Zidong Wang, born in February 1966, is currently chair professor at Brunel University London, distinguished consultant professor at Donghua University, academician of the European Academy of Sciences, the European Academy of Sciences and Arts, and the International Academy for Systems and Cybernetic Sciences, and IEEE Fellow.
He has long been engaged in research on cybernetic theory, artificial intelligence and bioinformatics for a long time, and has published more than 700 international papers in SCI journals and 18 research monographs in English. In 2012, he was rated as the "Hottest Researcher" in the field of big data analysis by Thomson Reuters, and was shortlisted by Clarivate Analytics as a highly cited scientist in the fields of computer science and engineering for many years. He is also the winner of the Second Prize of the State Natural Science Award.
Prof. Zidong Wang studied at Donghua University from 1986 to 1988, under the instruction of Prof. Rangquan Wu, a well-known expert in the field of stochastic analysis, to carry out research on stochastic control. Since 2005, Professor Wang Zidong has served as part-time special professor and distinguished consultant professor of Donghua University, actively participating in the academic research, international exchanges and talent training of the university.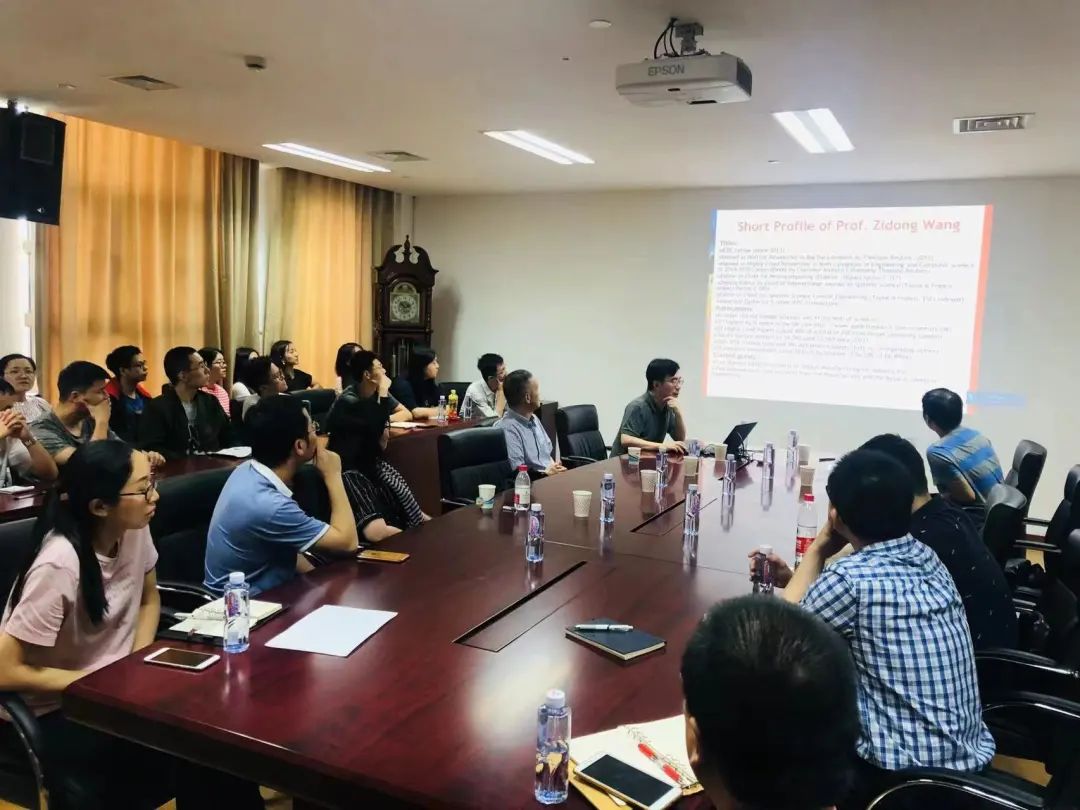 Concerned with the development of Donghua University, he has contributed to the development of the university's cybernetic discipline. Under his guidance, students in the university, being committed to making breakthroughs, have achieved an array of remarkable results. One of them won the National Outstanding Doctoral Dissertation Nomination Award, and three won the Shanghai Municipal Outstanding Doctoral Dissertation Award. Many of them have become academic leaders and have devoted themselves to the country in different positions.